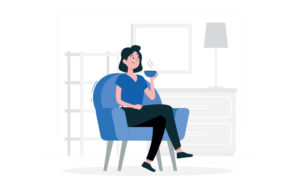 In case you missed them, here are the first, second , and third parts.
16. Help others. Find ways, big and small, to give back to others. Support restaurants, offer to grocery shop, check in with elderly neighbors, write psychological wellness tips for others—helping others gives us a sense of agency when things seem out of control.
17. Find something you can control, and control the heck out of it. In moments of big uncertainty and overwhelm, control your little corner of the world. Organize your bookshelf, purge your closet, put together that furniture, group your toys. It helps to anchor and ground us when the bigger things are chaotic.
18. Find a long-term project to dive into. Now is the time to learn how to play the keyboard, put together a huge jigsaw puzzle, start a 15 hour game of Risk, paint a picture, read the Harry Potter series, binge watch an 8-season show, crochet a blanket, solve a Rubix cube, or develop a new town in Animal Crossing. Find something that will keep you busy, distracted, and engaged to take breaks from what is going on in the outside world.
19. Engage in repetitive movements and left-right movements. Research has shown that repetitive movement (knitting, coloring, painting, clay sculpting, jump roping etc) especially left-right movement (running, drumming, skating, hopping) can be effective at self-soothing and maintaining self-regulation in moments of distress.
20. Find an expressive art and go for it. Our emotional brain is very receptive to the creative arts, and it is a direct portal for release of feeling. Find something that is creative (sculpting, drawing, dancing, music, singing, playing) and give it your all. See how relieved you can feel. It is a very effective way of helping kids to emote and communicate as well!