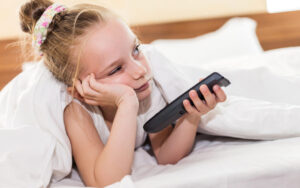 "I'm Bored!"
School is out for summer, and while this may be a welcome break for some, many parents are all too familiar with the summer boredom struggle. While it may not be realistic or helpful to plan out every minute of your kids' summer vacation, boredom may lead to various behavior problems. What are some good strategies that you have employed to ensure summer is fun for all? We have added some of ours below:
Try sitting down with your kids and brainstorming some creative activities. If your child feels some ownership in the planning, it is likely he or she will be excited to participate.
Check your local parks and recreation department. Neighboring towns offer a wide range of classes at affordable rates.
Encourage your child to try out a new skill. Summer can be a great time for exploring new interests. Fostering exploration can also help promote self-esteem. Perhaps your child will discover a hidden talent!
Consider a sleep away camp. Depending on your child's age, a sleep away camp may be a great option. Sleep away summer camps have been shown to increase self-esteem and promote social skills. In addition, some time away may provide parents with a needed break!
Sponsor play dates. Rest assured you are not the only one with a kid complaining of boredom. By providing supervised space for your child to socialize, you are building your own network of support with other parents. Your child may need support in setting up the play date. He or she may be intimidated to contact the peer. You may consider role playing with your child to increase his or her confidence.
Volunteer with your child. Check with local faith communities, the SPCA, food banks, and other local non-profits to see what volunteer opportunities might be available in your area. If you are striking out, consider exploring community needs. Volunteering does not need to be formal. It might be as simple as helping an elderly neighbor with some yard work.
Maintain a routine throughout the summer. Your child in undoubtedly craving some unstructured downtime after a long school year. However, maintaining some sort of structure can help your child transition back into the school year and help prevent some unnecessary boredom. Start each day with the expectation that your child completes a few tasks. Schedule some exercise or outdoor activity time and discuss an appropriate bedtime as well as a waketime.
What ideas do you have for combating summer boredom? Feel free to leave them here and let us know how we might help!