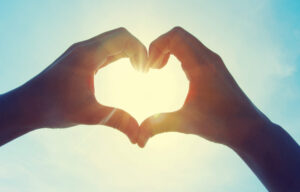 Valentine's day is quickly approaching and perhaps it is a special day to show your loved ones how much you care. For others, it's a day we wish we could skip on our calendar. Valentine's day can be disappointing and anxiety-provoking for many. But research shows that Valentine's day is not just for couples anymore. Singles are also taking part in the holiday; buying gifts for pets, children, friends, and coworkers. It's also a great opportunity to take a little extra time for yourself. And at Therapeutic Partners, we are big believers in quality self-care.
So what will your holiday look like this year? How might a little extra self-care create some space for you to recharge? Take some time to consider what quality self-care would look like for you. There might be a couple of things that come to mind easily. But self-care isn't just chocolate cake and manicures. Self-care could be psychological, physical, spiritual, emotional, personal, and professional. Loving yourself well may mean saying "no" to that extra commitment, preserving some quiet space to rest and reflect, complimenting yourself, or picking up that book you have been meaning to read. It is difficult to love others well if we don't not listen to and prioritize our own needs. You deserve it.
Let us know what some of your favorite self-care practices are so we can share them with others! View this TED-talk to expand your concept of self-care.